PreciDIAB is a groundbreaking project to pave the road to precision medicine for all diabetics in France and beyond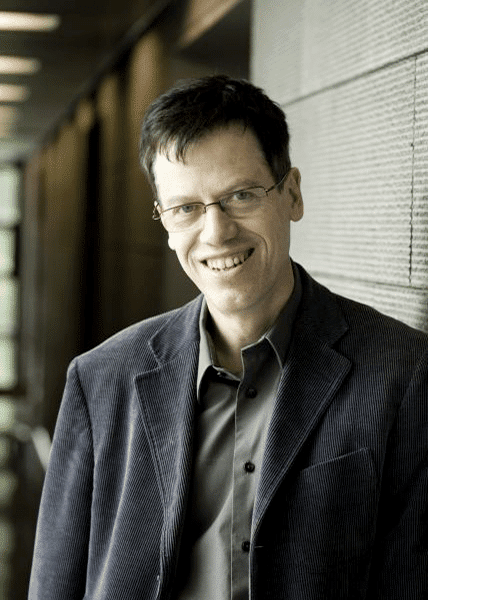 PHILIPPE FROGUEL
PreciDIAB
scientific coordinator
PreciDIAB is unique in its kind in France
PreciDIAB is the first in class collaborative venture between Lille world-class scientists, multidisciplinary clinicians, health industry and innovative start-ups, patients and professional diabetes associations, strongly supported by national and local authorities which are all committed to achieving a simple but highly ambitious objective: to develop new solutions to control diabetes and comorbidities and to offer diabetic patients diabetes the same quality of life and longevity as non-diabetics, at reasonable costs.
Diabetes is a paradigm of modern life related affliction burdens. Diabetes affects 420M patients worldwide (4M in France), increasing to 700M by 2030. Diabetes is the 6th cause of mortality and a leading cause of disability. Hence, diabetes costs are enormous and uncontrolled, and harm health systems worldwide. Only a dramatic reduction of diabetes degenerative complications will reverse this disastrous trend. It is possible! The Danish Steno-2 randomized trial has recently demonstrated over 21-year follow-up that transient intensified treatment of type 2 diabetes is associated with a lifespan increase of 8 years. Now, to move from a pioneer study to the real world, we need to improve the standard of care in clinical practice: this is PreciDIAB's mission. To change the diabetes healthpath, PreciDIAB will develop a groundbreaking holistic approach of personalized prevention and care, thanks to a multidisciplinary team using multi-omics approaches, involving and training the best academic talents, main industry stakeholders, and working to a comprehensive and professionally managed work program.
PreciDIAB is built on strongest bases in Lille University Hospital and beyond.
PreciDIAB original pillars are:
Patients' stratification and personal care

Precision Medicine based on systems medicine, combining genomic medicine, customized clinical studies, lifestyle exposure analyses and human sciences offers unique opportunities :
- to detect the individuals with the highest risk of developing diabetes, and
- to stratify patients with diabetes, identifying the most vulnerable ones.
It allows to classify patients into subgroups with specific health and social challenges and to develop and assess the truly innovative and high-tech treatments which are more likely to benefit them, increasing long term success. This holistic approach should dramatically improve both hospital and ambulatory diabetes care.

Multidisciplinarity

PreciDIAB will build a full multidisciplinary IHU focused on the diabetic patient, working with the full spectrum of experts, benefiting from integrated facilities and a synergy-creating campus, a strong commitment from key institutions and industry.

Holistic evidence- and innovation- based approach

PreciDIAB will develop a comprehensive 4E approach (Elucidate, Experiment, Evaluate, Expand) to demonstrate the effectiveness and cost efficiency of precision medicine to fight diabetes and comorbidities

Public Private Partnership (PPP) strategy designed for optimal valorisation

working from the start with key industrial partners, benefiting from delegated authority to deal with IP management, PreciDIAB's advanced PPP strategy will drastically speed up the process in transforming translational research discoveries into innovations to implement and disseminate when proven useful.

A comprehensive and professionally run program

PreciDIAB's workplan involves 15 closely integrated work packages led by recognized experts. All projects selected respond to, and are set up to solve, a known clinical problem, with a potential for clinical innovation and exploitation in liaison with the private sector, often associated from the start.
The basic research WP1-4 will elucidate the mechanisms underlying the unresolved problems, build the tools and protocols enabling efficient patients and population stratification, and suggest rational and realistic clinical research projects to the clinical WP5-9, which will aim to develop new preventative actions and innovative care. The best-evaluated research outputs will be disseminated outside IHU (WP12) and when appropriate will be exploited with the private sector through our Business Development unit (WP10) and PreciDIAB Initiative Industry club (WP11).
To succeed, this multidisciplinary path needs highly skilled staff that PreciDIAB international schools will train (in English) to the best standards of excellence in translational diabetes research (MD/PhD graduate school, WP13), clinical diabetes research (WP14) and precision medicine (WP15).

The best framework to address diabetes issues

The best framework to address diabetes issues, and succeed in moving from an expensive and poorly efficient diabetes care to an optimal control providing diabetic patients with the best solutions and ultimately offering them a disability-free life equal to that of non-diabetics. Disseminating this lesson throughout the world will show the path to the 21th century precision diabetes medicine.

A realistic business plan

PreciDIAB has a realistic Business Plan and its close partnership between public and private stakeholders (University of Lille and I-SITE ULNE, INRIA, Lille CHU, Pasteur Institute of Lille, French Speaking Diabetes Society, French Federation of Diabetic patients and Eurasanté as founding partners, together with CNRS and 38 private companies) guarantee the development of a sustainable IHU fully integrated within its institutional and business environment.
PreciDIAB National Center for Precision Diabetic Medicine care can make
a significant difference in diabetic patients' life in France and elsewhere !