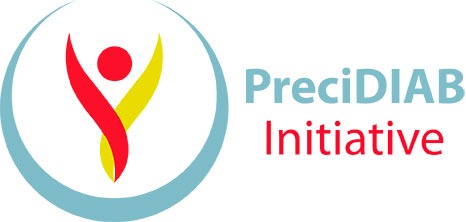 What is the PreciDIAB Initiative ?
PreciDIAB Initiative is the business club of the National Center for Precision Diabetic Medicine – PreciDIAB. The club is dedicated to partner companies and entrepreneurs working in the field of diabetes.
Co-managed by the Eurasanté cluster, its objective is to generate, attract, structure and manage Public-Private Partnership projects in line with its "open-innovation" approach.
PreciDIAB Initiative is also an accelerated think tank to generate and reflect on new industrial projects with academic teams in the interest of research, businesses and citizens.
Who can become a member of the PreciDIAB Initiative ?
The PreciDIAB initiative is open:
What are the benefits of membership?
Registration for the PreciDIAB Initiative club is a "fast-track – easy access" for:
PreciDIAB Initiative also offers services :
Composed of an organizational team with varied skills, the club offers a full range of technical, strategic and economic services and expertise :
How to join PreciDIAB Initiative ?
Do you want to join PreciDIAB Initiative or want to know more about PreciDIAB National Center?
Contact us through our contact form to receive membership documents or to schedule a meeting.