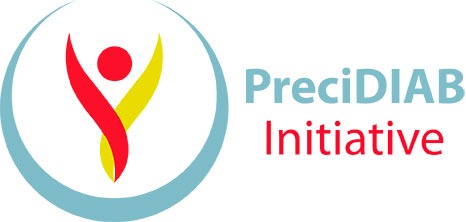 Bayer is an international Life Sciences group, whose core businesses are health and agriculture. Bayer's products and services are designed to meet the challenges of a growing and aging global population, protecting everyone every day. Creating value through innovation and science, Bayer is strongly committed to sustainable development and adopts transparent and responsible conduct in its activities. In 2020, Bayer had nearly 100,000 employees and generated sales of 41.4 billion euros. The Group spent 4.9 billion euros on R&D.
Bayer's Pharmaceuticals Division provides healthcare professionals and patients with prescription drugs for the therapeutic areas of cardiology, oncology, women's health, hematology and ophthalmology as well as radiology. By enabling the diagnosis and treatment of diseases, as well as the development of digital solutions to optimize the patient's care path, Bayer is working for greater well-being and an improvement in the quality of life of patients.
Defymed is a company developing innovative implantable medical devices. ExOlin® allows the intraperitoneal delivery of insulin by being coupled to an external insulin pump (start of clinical trials expected by the end of 2020). MailPan® is a device for the macro-encapsulation of insulin-secreting cells. Our goal is to find the best device / cell combination in order to hope for the start of clinical trials in 2022.
DiappyMed is a publisher of mobile solutions specializing in the field of diabetes. Our mission is to improve the care of diabetic patients by making personalized insulin treatment accessible to everyone. We are developing an app that can potentiate insulin treatment and offer more freedom and autonomy to patients.
DietSensor, makers of the CES Las Vegas award-winning dietary rebalancing app of the same name, is on a mission to help anyone with a chronic disease, starting with diabetes, use knowledge scientifically validated on balanced diet as a lever of action with high impact for the management of one's disease. The platform's educational content, advice, menus and innovative tools have been broken down into two mobile applications: DietSensor to help prevent overweight and Diet&You, to empower patients in optimizing their food choices. Diet&You takes into account multiple cross-pathologies such as Diabetes, dislipidemia and hypertension. It also makes it possible to eat better and to avoid undernutrition during episodes of treatment against cancer.
GDBiotech is a spin-off of the Genes Diffusion group which hosts a portfolio of technologies and patents finding applications in fields as varied as molecular diagnostic (qPCR) and immunological (multiplex ELISA) solutions, bioinformatics tools for the automation of DNA sequence analyzes, and the study of the microbiota.
Novo Nordisk is an international pharmaceutical company headquartered in Copenhagen, Denmark. We specialize in the treatment of diabetes and other serious chronic diseases such as obesity, rare bleeding diseases and growth disorders.
We employ more than 45,000 people in 80 subsidiaries around the world. Our healthcare solutions are available in 169 countries.
StarkAge Therapeutics is a privately-held, early-stage biotechnology company and pioneer in the field of senescence. Based in France in Lille, it was founded in 2018 by Dr. Thierry Mathieu on the idea that the elimination by targeted immunotherapy of senescent cells specific to certain age-related diseases could bring significant therapeutic benefits to patients. Initially, we focus on pulmonary fibrosis and hepatic fibrosis (NASH/NAFLD)