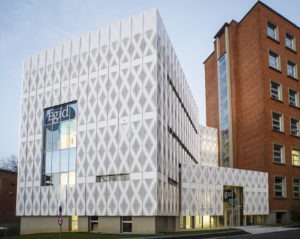 On the occasion of the 50 th anniversary of the European Metropolis of Lille (MEL) celebrated on January 25, 2018, Damien CASTELAIN , President of the MEL , announced his ambition to create with the Eurasanté sector of excellence and the hospital community the first global research center on diabetes .
"Today, in the region, we have all the assets to make this project a success. The Metropolis wants to be the architect of all these elements to create a research center from which all companies and start-ups will benefit. of our territory dedicated to these questions ", explains Damien CASTELAIN, President of the MEL.
On December 15, 2017, the PreciDIAB project, led by Professor Philippe FROGUEL, was submitted during the last wave of IHU. For this call for projects, 17 applications were submitted and two projects will be winners. This MEL announcement is a strong indicator of support for research projects carried out in metropolitan France to fight diabetes.