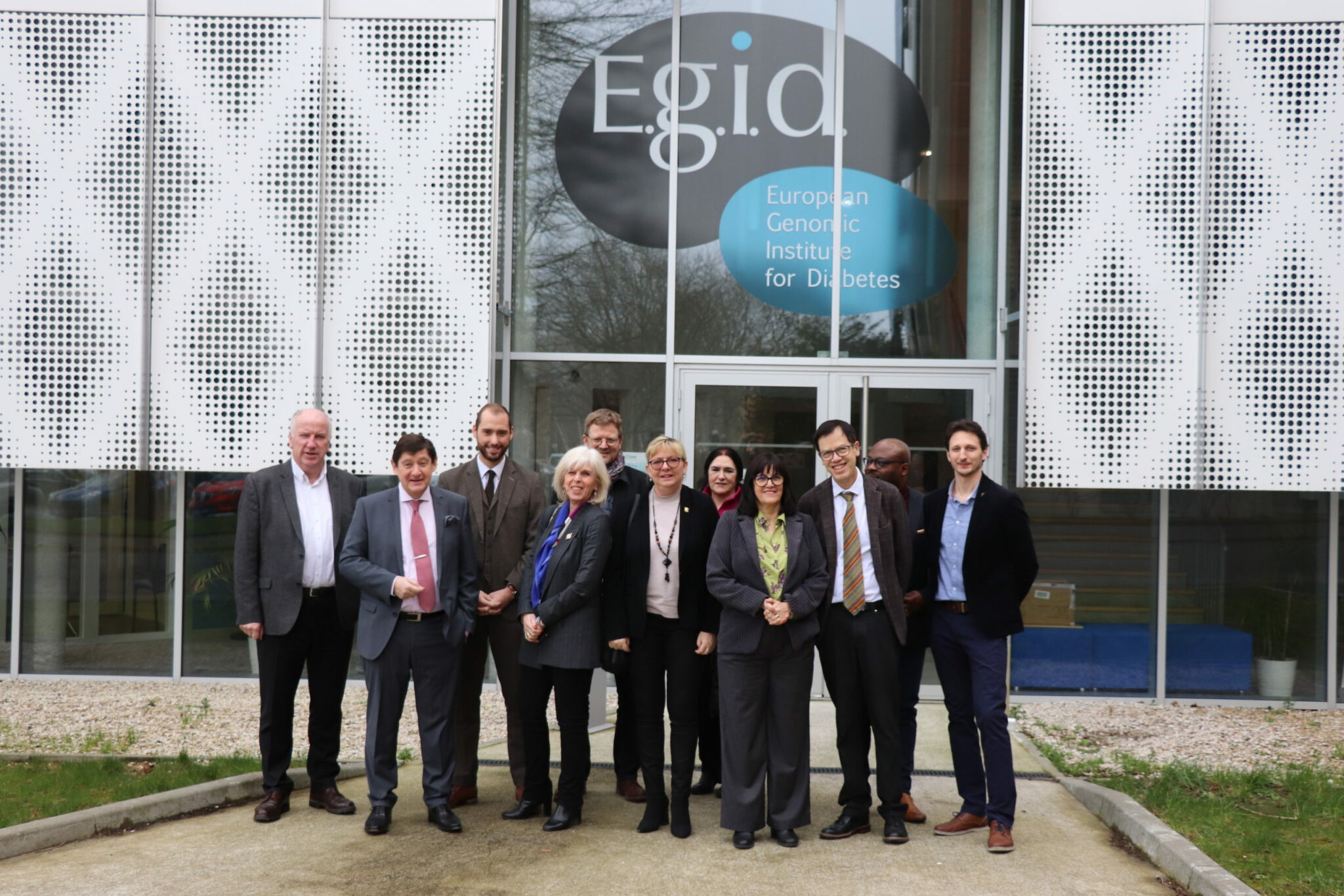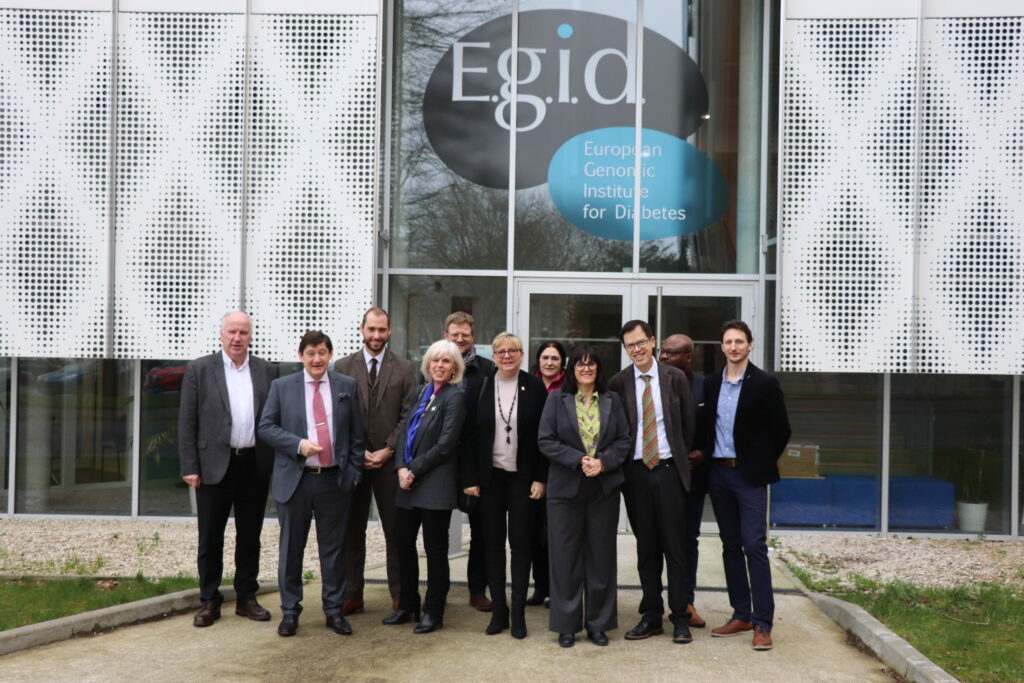 Le vendredi 28 février 2020, le Pr Philippe Froguel et les équipes du Centre National de Médecine de Précision des Diabètes PreciDIAB ont eu l'honneur de recevoir les élus de la Nation des Hauts-de-France (députés et sénateurs). A cette occasion, les élus ont pu assister à une présentation du projet allant de la recherche à la prise en charge des patients diabétiques en passant par la prévention du surpoids et de l'obésité ainsi que des complications liées à ces maladies, pathologies dont la fréquence et les conséquences médicales et sociales sont particulièrement importantes dans les Hauts-de-France. S'en est suivi une visite de deux plateformes technologiques uniques en France, développées et utilisées dans la recherche et la médecine personnalisée des diabètes : le centre de séquençage de l'ADN équipex LIGAN médecine personnalisée et la plateforme de phénotypage immunologique.
Philippe Froguel, directeur du Centre National PreciDIAB
« De manière générale, les élus nationaux issus des Hauts-de-France, toutes sensibilités politiques confondues, ont souligné l'importance de la complémentarité entre l'Etat et les collectivités territoriales dans la recherche médicale de pointe et dans le développement de la médecine personnalisée du 21ème siècle. Ils ont proposé d'être à nos côtés pour développer PreciDIAB dans les prochaines années, en nous soutenant au niveau national. »
Suite à cette rencontre, nous avons recueilli quelques réactions de la part d'élus représentants diverses sensibilités politiques: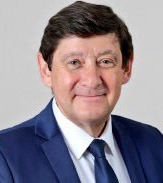 Patrick KANNER : sénateur du Parti Socialiste
« C'est la découverte d'une pépite et de l'apport de cette recherche face aux faiblesses de notre région mais aussi au service de la Nation. Il faut inciter les collectivités territoriales à investir et à accompagner politiquement de si haute qualité scientifique.
En dépit de nos différences politiques, c'est l'image de toute une région et de son excellence scientifique que l'on défend tous ensemble. »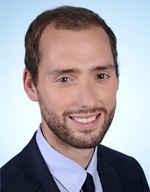 Dimitri Houbron : député de la République en Marche
« En temps normal, la compétence de la Recherche est laissée à l'Etat. À travers PreciDIAB, il y a une forte implication de nos collectivités locales et la perspective d'évolution de ce projet nous conforte dans la volonté de poursuivre ce soutien. »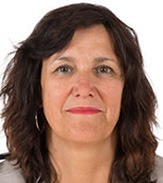 Cathy Apourceau-Poly : sénatrice du Parti Communiste Français
« Cette visite était une véritable opportunité pour en apprendre plus sur l'obésité et le diabète. La Recherche est essentielle pour notre pays et nous devons y accorder plus de moyen. Il reste tant à faire, tout particulièrement pour la prévention de ces pathologies chez les enfants. »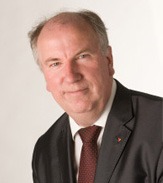 Eric Bocquet : sénateur du Parti Communiste Français
« Le diabète et l'obésité sont un vrai fléau sur notre région. Visiter PreciDIAB nous permet de mesurer les enjeux de santé publique et l'importance de la recherche pour notre territoire. La recherche est un outil indispensable pour notre territoire, il faut continuer de donner les moyens pour faire avance cette recherche. »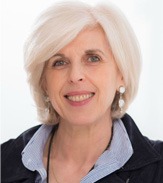 Brigitte LISO : député de la République en Marche
« C'est une fierté d'avoir ce type d'établissement qui valorise le CHU et notre région. Il faut faciliter la Recherche et l'accès au matériel humain et technique. »
On Friday February 28, 2020, Prof. Philippe Froguel and the teams of the PreciDIAB National Precision Medicine Center for Diabetes had the honor to receive the elected officials of the Hauts-de-France Nation (deputies and senators). On this occasion, elected officials were able to attend a presentation of the project ranging from research to the care of diabetic patients through the prevention of overweight and obesity as well as complications related to these diseases, pathologies including frequency and the medical and social consequences are particularly important in Hauts-de-France. This was followed by a visit to two technological platforms that are unique in France, developed and used in research and personalized medicine for diabetes: the Equipex LIGAN personalized medicine DNA sequencing center and the immunological phenotyping platform.
Philippe Froguel, director of the National PreciDIAB Center
"In general, the national elected representatives from Hauts-de-France, all political sensitivities combined, have underlined the importance of the complementarity between the State and the local authorities in cutting-edge medical research and in the development of medicine 21st century personalized. They offered to be by our side to develop PreciDIAB in the coming years, supporting us at the national level. "
Following this meeting, we gathered some reactions from elected officials representing various political sensitivities: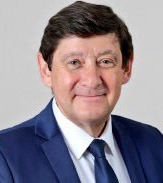 Patrick KANNER: Senator of the Socialist Party
"It is the discovery of a nugget and the contribution of this research in the face of the weaknesses of our region but also in the service of the Nation. Local authorities must be encouraged to invest and to politically support such high scientific quality. Despite our political differences, it is the image of an entire region and its scientific excellence that we all defend together. "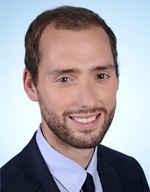 Dimitri Houbron: deputy of the Republic in March
"In normal times, the competence of Research is left to the State. Through PreciDIAB, there is a strong involvement of our local communities and the prospect of this project evolving confirms our desire to continue this support. "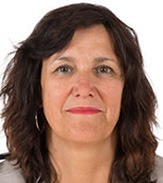 Cathy Apourceau-Poly : senator of the French Communist Party
" This visit was a real opportunity to learn more about obesity and diabetes. Research is essential for our country and we must give it more resources. Much remains to be done, especially for the prevention of these pathologies in children. "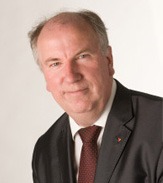 Eric Bocquet : senator of the French Communist Party
"Diabetes and obesity are a real plague in our region. Visiting PreciDIAB allows us to understand the challenges of public health and the importance of research for our territory. Research is an essential tool for our territory, we must continue to provide the means to advance this research. "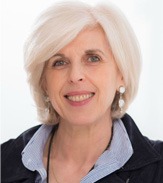 Brigitte LISO : deputy of the Republic in March
" It is a pride to have this type of establishment which values the CHU and our region. Research and access to human and technical material must be facilitated. "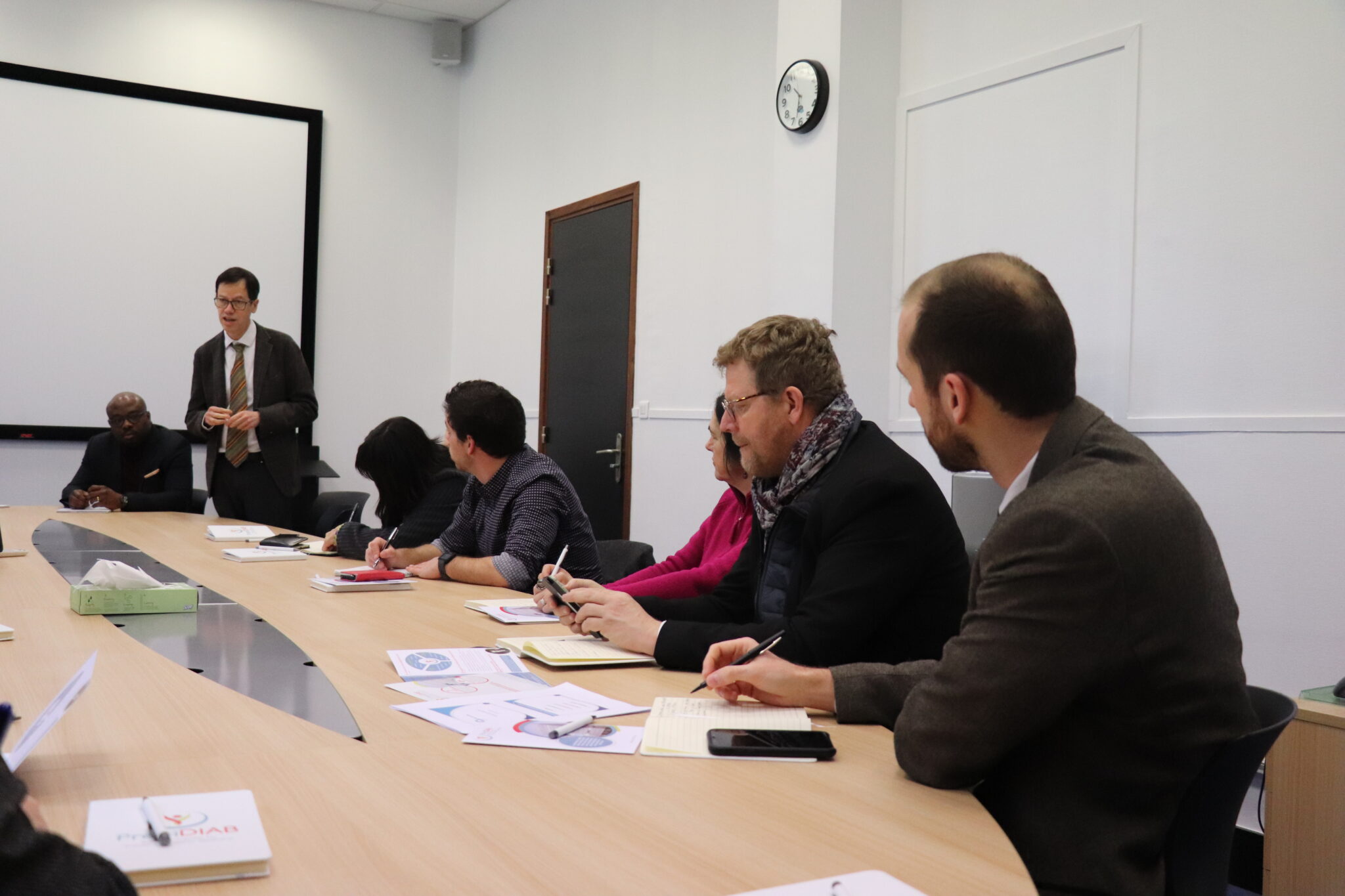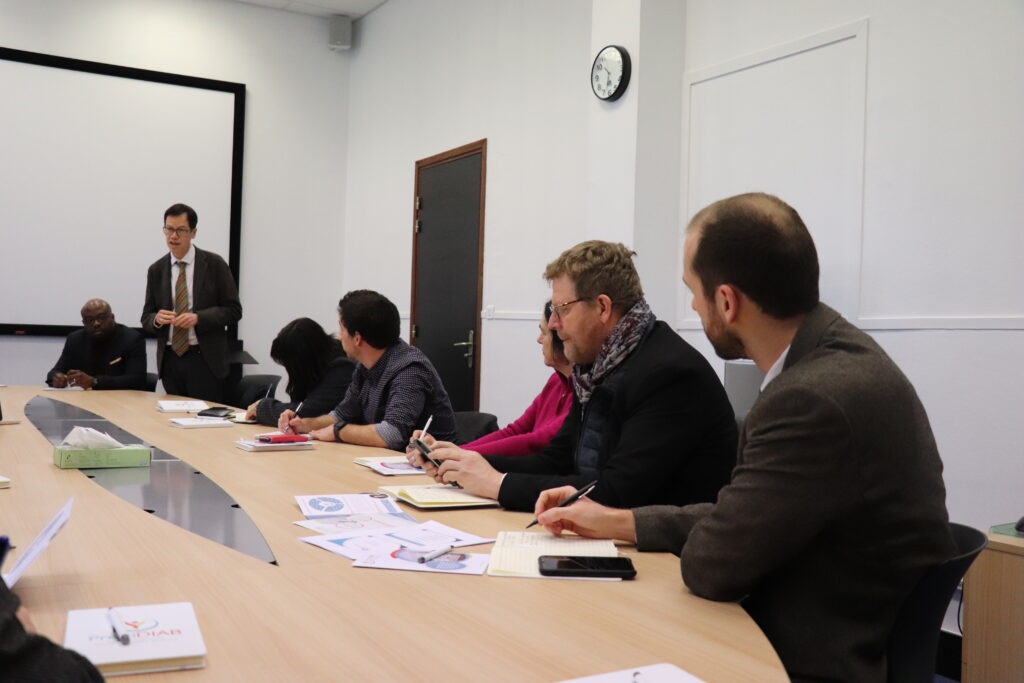 Presentation of the program by Philippe FROGUEL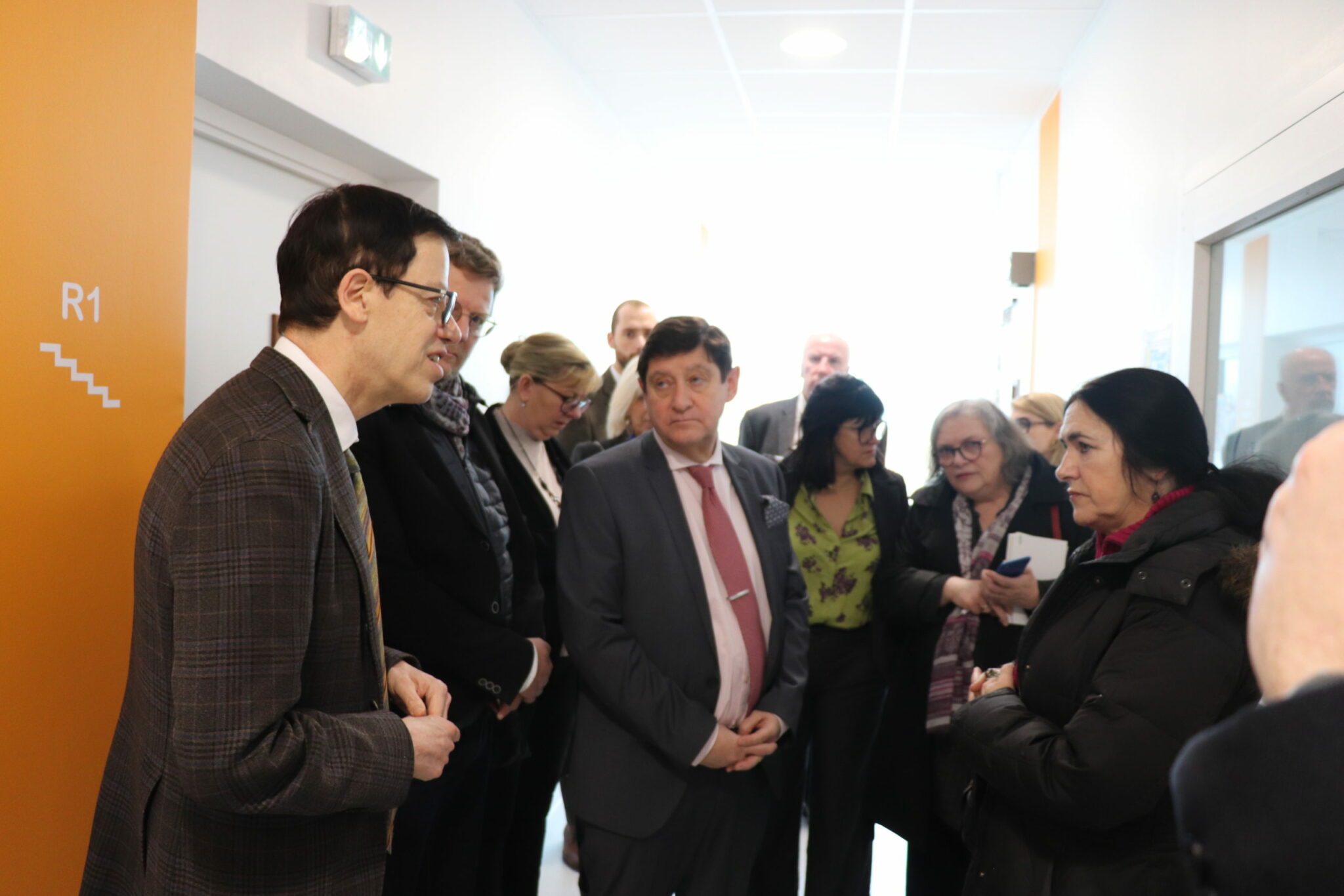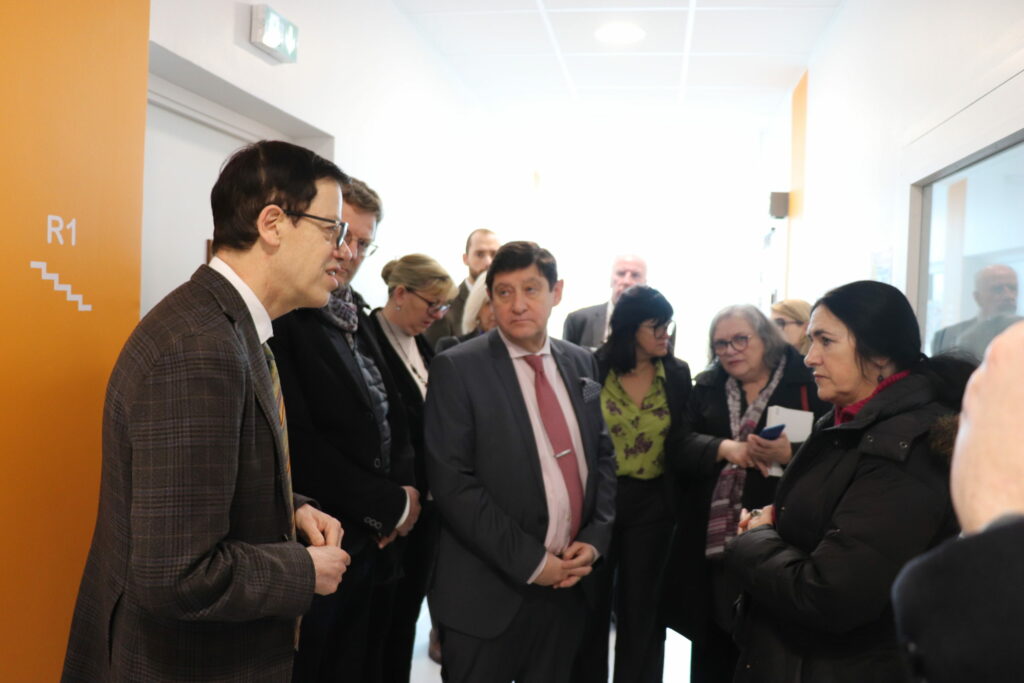 Visit of PreciDIAB by Philippe FROGUEL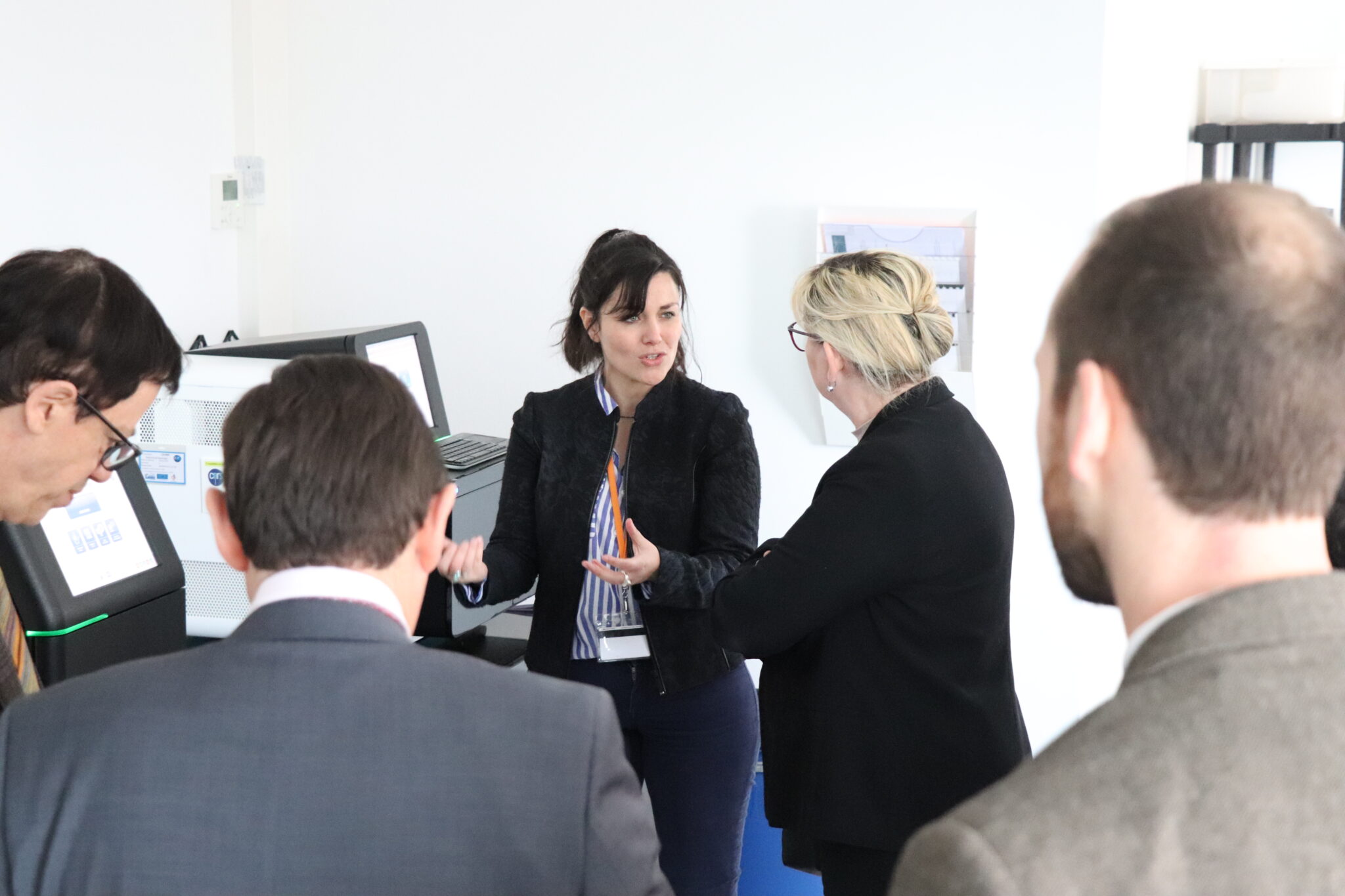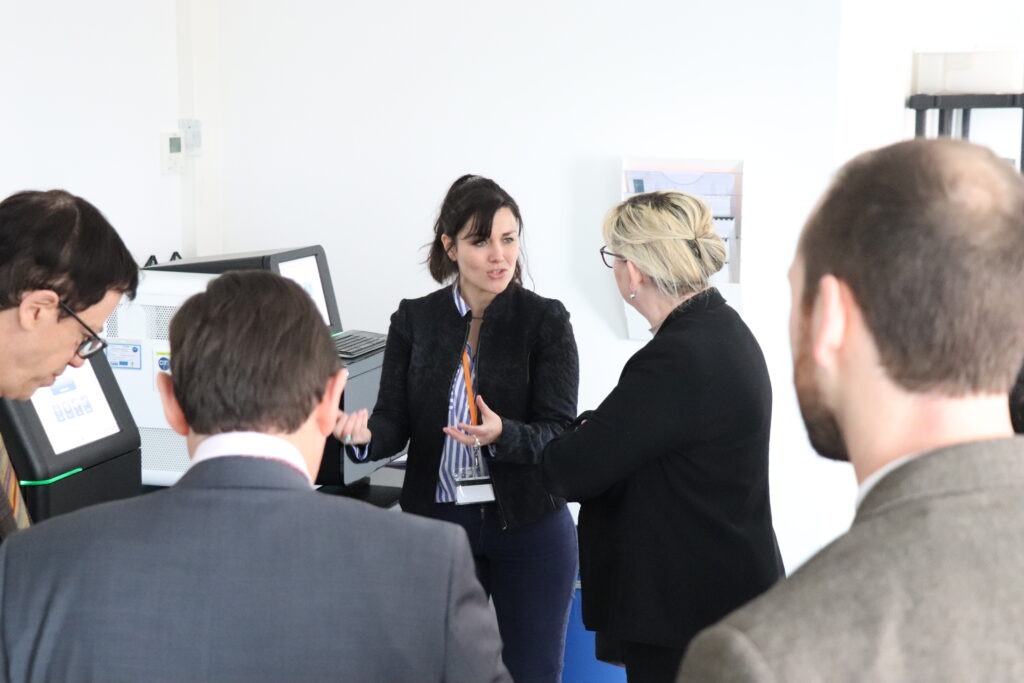 Visit of the LIGAN platform by Dr Amélie BONNEFOND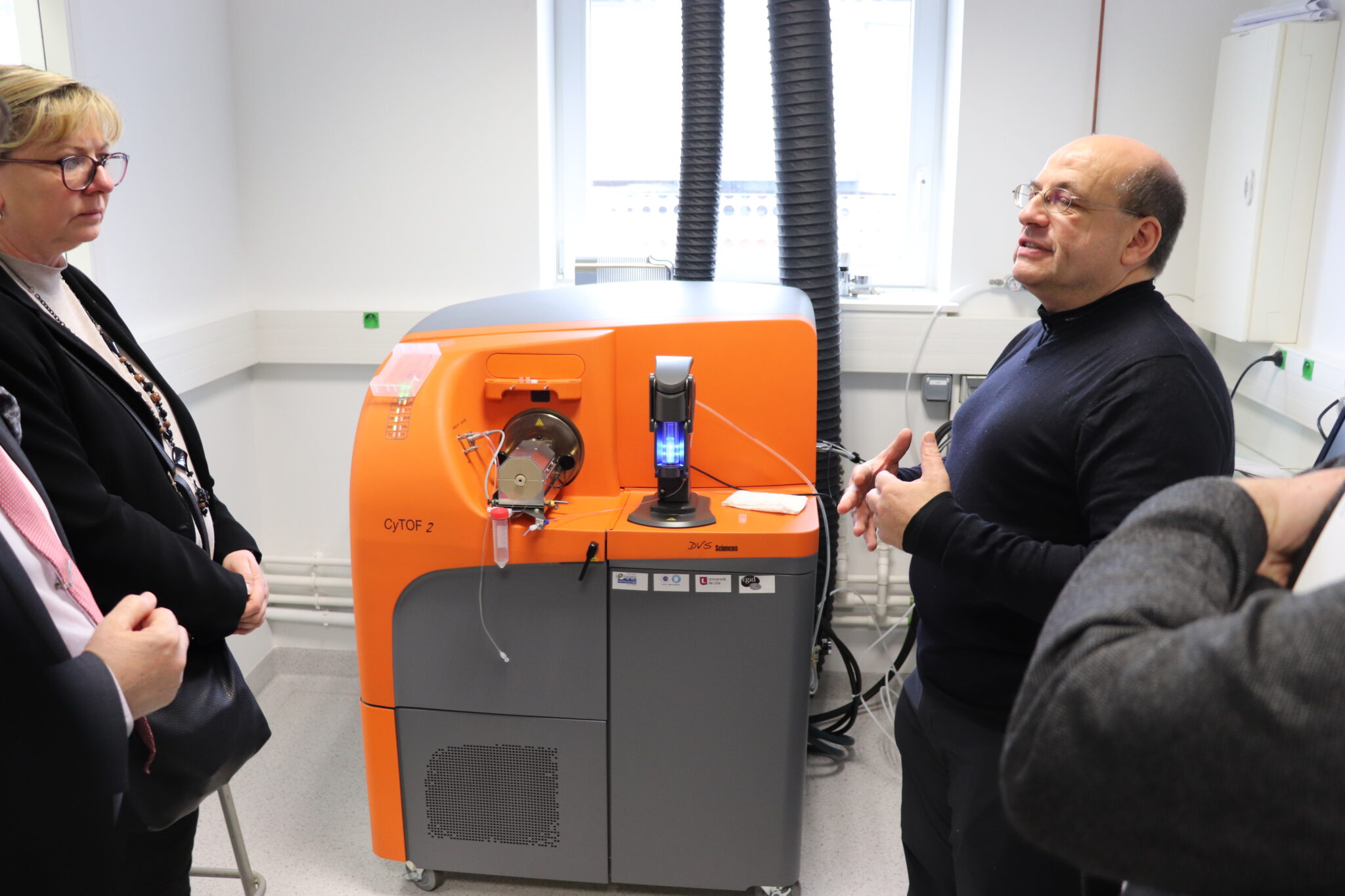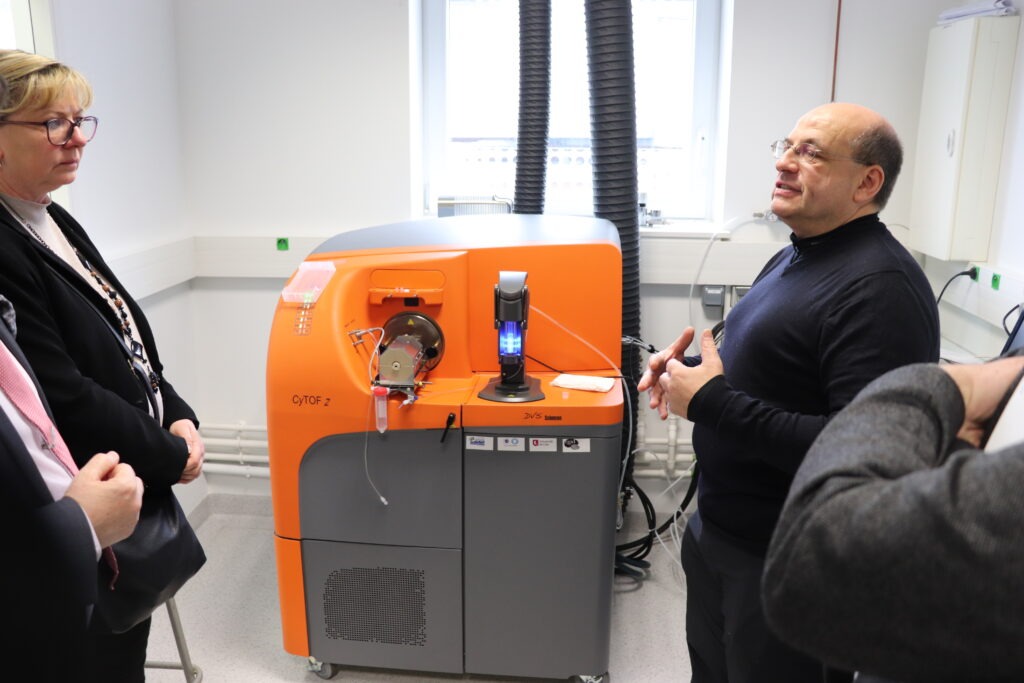 Visit of the Immunophenotyping platform by Dr David DOMBROWICZ